ROBUSTNESS OF POLONIUM-210 TEST METHOD IN TERMS OF PHYSICAL AND CHEMICAL ASPECTS
Keywords:
Polonium-210, alpha spectrometry, method validation, robustness Polonium-210, spektrometri alfa, pengesahan kaedah, keteguhan
Abstract
Accurate measurement of 210Po in environmental samples is very important because 210Po is a major contributor to the natural radiation dose received by all living organisms. This study is carried out since no comprehensive work validates the 210Po in-house test method in Radiochemistry and Environmental Group, Malaysian Nuclear Agency.  This paper defines the procedure used to determine 210Po in sediment samples, which involved acid digestion followed by auto-plating for counting using an alpha spectrometry system. Validation in terms of robustness including physical and chemical aspects was done. The physical parameter involves different counting geometry, plating time, and counting time intervals, while chemical aspects include iron content in the sample. This study found that this method is robust.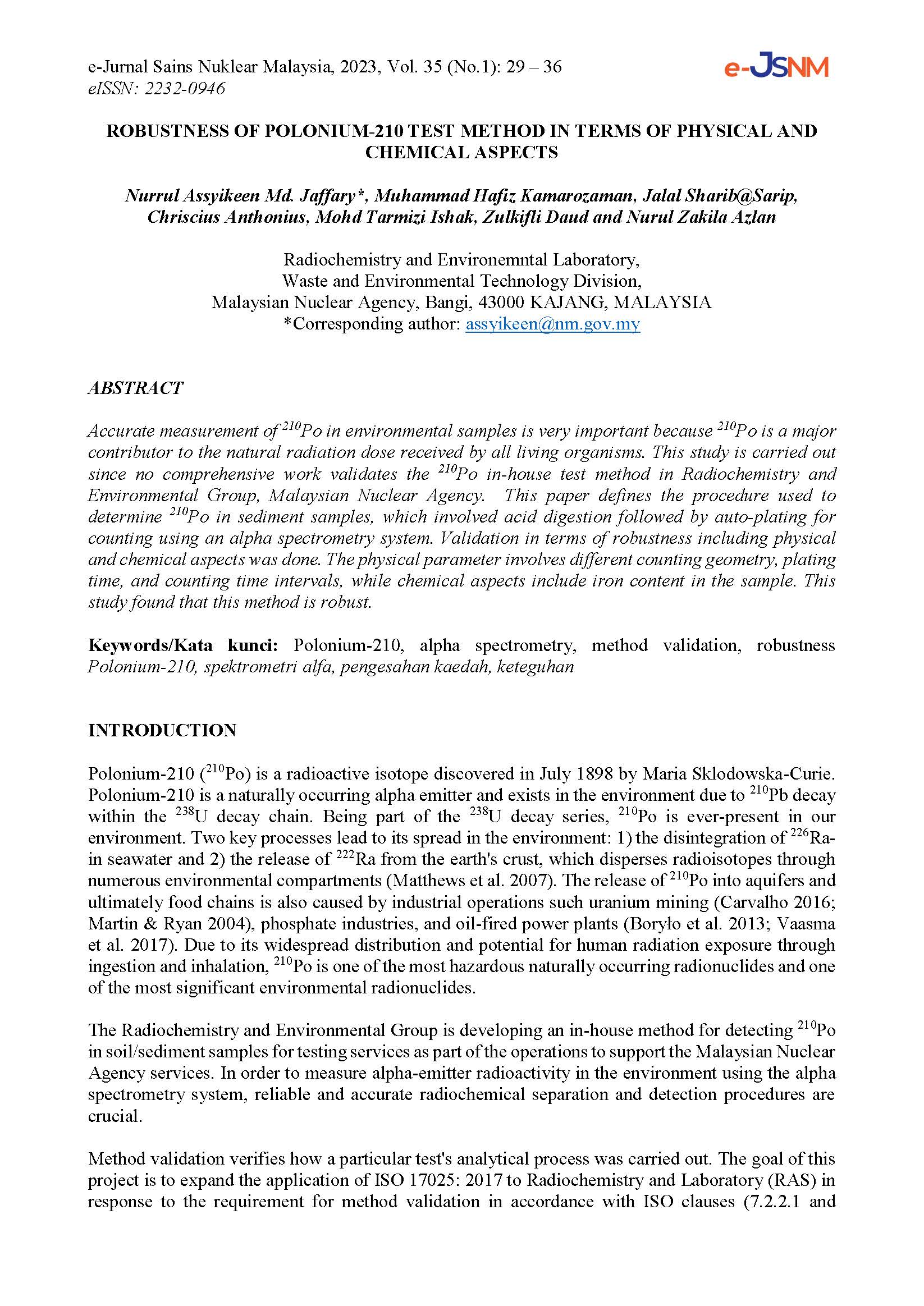 Downloads